Atul's Initiative Towards Addressing the Problem of Employability Among the Youth
As we look at the various initiatives taken up by Atul, we see that he has always been attracted to improving the employability skills of the youth. For the same, he has taken up various programs to ensure that young minds are able to understand what career option best suits their interests and skills and accordingly work towards further developing them.
For the same, Atul took up the initiative of "Do What You Love- Take the Right Career Decision." We all know that with so many options at one's disposal, people tend to get confused as to which career choice would be the best for them in the future. More than often, we end up taking up a wrong career path due to getting influenced by what others are doing and end up following those lines. In this whole process, we end up forgetting what we want to do and by the time we decide it, it's too late.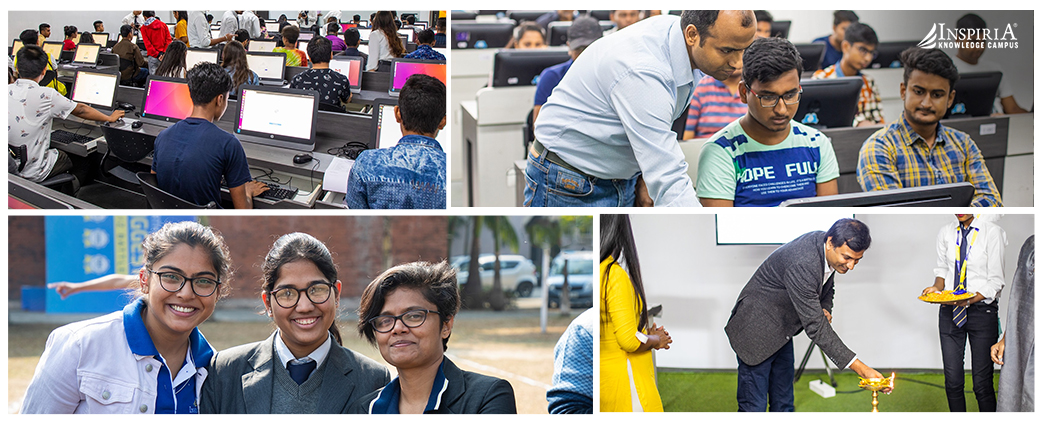 Do What You Love initiative wishes to address this very issue by engaging the students with the right kind of people and making them realize what they love doing the most. It ensures that you are able to recognize a path that is the most appealing to you.
For this very purpose, the Inspiria Knowledge Campus conducts "occupational profile tests" for its students so that the results from the same can help the student in realizing their interests and passion and which career path would suit them the best.
While he wishes to address the problem that students face while choosing a career option for themselves, theirs is another dilemma that caught Atul's attention. He believes that "un-employability is a bigger problem than unemployment." In today's competitive world, an employer looks past degrees and experience and look for a certain set of skills that go a long way in helping in the growth of the organization.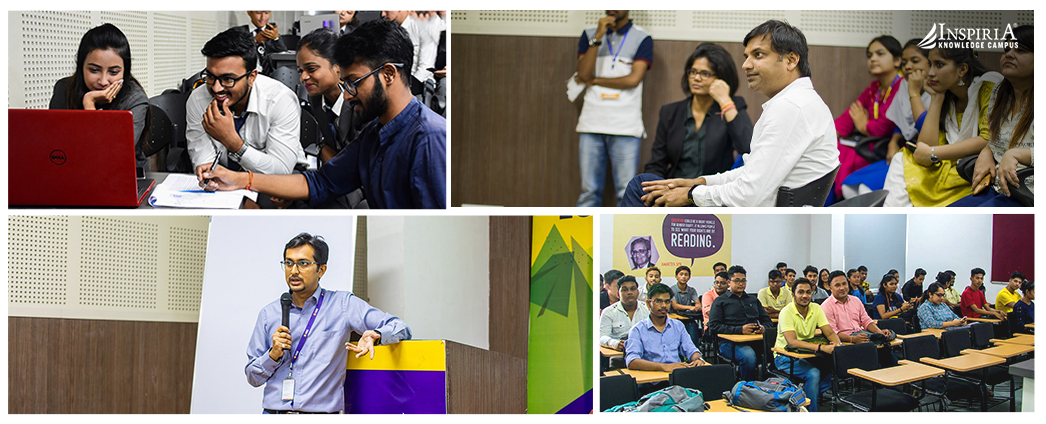 To make the youth aware and prepared for this very purpose, Atul along with his team came up with a booklet that contains 10 employability skills which everyone should work towards developing. These are:
Perseverance: Hard work along with patience goes a long way in ensuring success in the future. Quitting is no option, keep going till you achieve your goals!
Believe in Yourself: Showing confidence, courage and authenticity is important. In other words, one needs to bring out their true self and have trust in themselves to climb the ladders of success.
Be Humble: As you venture into the professional world, it is important to listen and learn from what others have to say and keep your ego aside. Also, one needs to understand that asking for help will never be seen as a sign of weakness. In other words, being humble goes a long way in leaving a positive impression.
Be Positive: Accepting failures, overcoming them by creating new opportunities, and adapting to changing circumstances are essential to survive in today's competitive world. Life is full of ups and downs and staying positive through them is the best way to overcome it all.
Do Innovate: With everyone trying their best to make a name for themselves, being creative and thinking out of the box is a skill that will always help you in standing out.
Master Communication: Speak effectively as well as listen and comprehend information as quickly as possible. Communicating well is one of the most crucial skills and the best part is that it can be developed and worked on as well!
Collaborate: Working well with others as well as helping others whenever needed shows great skills and speaks highly about a person. Therefore, make sure you collaborate well with your peers and colleagues.
Have Passion for Quality: Make it your goal to achieve excellence, take responsibility for what you create and always ensure that you get results ethically. These qualities are important as they help you in creating goodwill for yourself.
Have Personal Excellence: Working on personal growth is essential in the long run. Always be a lifelong learner as well as focus on areas you need to improve and skills that you can develop.
Be Independent: Being independent is important as it means that you can tackle every issue placed at you without burdening others if not needed. So, keep motivating yourself, try to work with minimal supervision, and manage your personal time well.
Atul believes that developing these 10 skill sets can help every individual succeed and tackle the problem of un-employability.
Also Check: 10 Employability Skills >